Camp Wanake is a United Methodist Church camp located in Beach City, Ohio. This site is a personal page devoted to Wanake's alumni, it's history, and keeping everyone updated with current activities and upcoming events at camp. I hope you enjoy the page and plan to spend time this year at Wanake. How How!
The Wanake Song

More audio with downloads on the Audio Page
2017 Summer Events
Browse summer camps by grade level of the camper, see videos, find the online registration link, etc. On The Official Wanake Site

Help Wanake Earn Money.


is a search engine which donates 50-percent of its revenue to the charities and schools designated by its users. Use GoodSearch - help Wanake!
Please use GoodSearch honestly.
Fraudulent searches will result in Wanake being delisted.

Pics on Alumni Personal Pages
Camp Wanake Facebook and FB Photos
Facebook photo album by Dave Kennat
2016 by DK | 2015 by DK
2013 by DK | 1980's by D.K. | 2012 by DK
2011 spring pics by DK | 2010 Winter by DK

To add a link to your pics, email Dave Kennat
New Stuff (12-29-2016)
2015 Staff Pic
Find all years of
Wanake Staff Pics on the Staff Pic page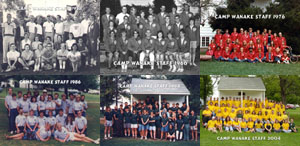 Back of Summer Staff Shirt from 2009: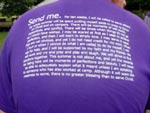 Does that sum things up or what?

Official Wanake
web page: www.campwanake.org

E-NEWS Newsletter
April 2016

Wanake print newsletter "Smoke Signals" May 2015 edition in pdf format.